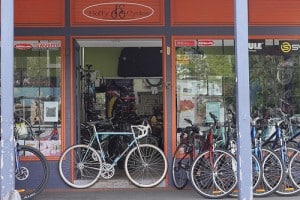 You've decided to bite the bullet and join Brisbane's bike riding community, but you have no idea where to start when purchasing a bike.
With an ever-increasing number of models and brands on the market, and technical specifications that will leave you scratching your head, buying a bike can be an overwhelming task. There's no doubt there is more to buying a bike these days than choosing one in your favourite colour.
The following five factors to consider when purchasing a bike in Brisbane will have you pedalling in the right direction in no time.
#1 Road, mountain or commuter
This may seem like a no-brainer, but ask yourself why you want a bike. What do you want the bike for and where will you ride it?
Do you see yourself sporting spandex and hitting the road for some hardcore exercise or is competitive racing more your thing? You might be an adrenaline junkie, nuts about navigating rough terrain or keen to explore Brisbane with some long-distance touring. Perhaps a slow Sunday bike ride with the kids is more your style, or you're on the hunt for an environmentally conscious mode of transport. Whatever your plans for biking, there are plenty of bikes Brisbane cyclists can choose from, and some bikes will meet more than one riding objective.
Road bikes
Road bikes are designed for high-speed racing on roads and smooth surfaces. The tyres of road bikes are narrow and the frame is lightweight. You sit bent toward the handlebars when riding a road bike. If you're heading down the competitive racing route, a road bike is what you're looking for. It's also ideal for those seeking to get into biking for exercise.
Mountain bikes
Mountain bikes are built for off-road riding and rough terrain. They have wider and more durable tyres, strong brakes and suspension designed to handle the ups and downs that come with off-road riding. Mountain bikes can be used for downhill and trail biking, and endurance. If you're a fun-loving adventurer, this is the bike for you.
Hybrid and commuter bikes
Hybrid and commuter bikes are perfect for recreational use or as an alternative form of transport. You sit upright on hybrid and commuter bikes and the focus is on comfort, stability and style, not necessarily speed.
These are just a few types of the many bikes Brisbane riders have available to them.
#2 Know your budget
Before purchasing a bike, think about how much money you want to spend. These days there is a bike to suit nearly every budget. Keep in mind: you will need to allocate money in your budget for accessories. The range of accessories can be as extensive as the bike's specifications with helmets, gloves, clothing, bike lights, grips, light reflectors, a drink bottle, pump and more available.
#3 Bike specifications
Once you've decided what type of bike you want and how much money you have to spend on it, it's time to take a look at the bike's specifications.
Discussions around specifications can be overwhelming for the uninitiated and technical jargon can go in one ear and out the other. Drivetrain anyone?
There's no need to worry, your Brisbane bike shop will help you examine the bike's specifications, the options available, and what specifications you require for your biking needs.
Find out what the bike's frame is constructed from and consider whether it is too heavy or light for you. Each type of frame material will have its pros and cons. Your bike shop consultant can help you work out which material suits you best.
Consider how many gears the bike has and how many you will need for the riding you intend to do. If you're heading out onto bush trails and rugged terrain, strong brakes and the quality of shock-absorbing suspension should be key considerations for you.
Take into account the tyres to ensure they are suitable for your needs.
If you intend to become a competitive cyclist, or you'll be riding up and down bush trails, your focus on the bike's specifications will be greater than that of a recreational rider.
#4 Size matters
Ensuring your bike is the right size for you is a priority. Purchasing a bike that is the wrong size can cause injury, discomfort and will affect performance.
Most bike shops can recommend a bike to fit you and will adjust it to ensure it is the right size.
#5 Repairs and servicing
Just like cars, bikes should be serviced regularly and will, at times, require repairs. Before purchasing a bike, consider whether your Brisbane bike store offers repairs and servicing, and if they have access to spare parts.
Ensure you purchase the right bike for you. Get in touch with Brisbane bike shop Hoffy Cycles and talk to a professional.