As part of Australia's lush subtropical region, Brisbane offers us an environment that is gorgeous for cycling. There's acres of vibrant rainforest, alive with the calls of lorikeets, honeyeaters, and bowerbirds, from the gradients of Mount Coot-tha to the undulating slopes of the White Hill Reserve. There's also extensive cycling tracks running through the city itself, where you can steal glances of our glittering skyscrapers, historic parklands, and homely Queenslanders.
Here are some of the best bike tracks in Brisbane, to discover more of our superb little city.
Kedron Brook Bikeway


Image from Bloke on Bike
The Kedron Brook is a 29-kilometer creek that flows from Ferny Grove to the Schulz Canal in Nundah, meandering through suburbs such as Everton Park, Stafford, Gordon Park, Grange, Lutwyche, Kalinga Park, and Kedron. 
The Kedron Brook Bikeway starts near the Brookside Shopping Centre in Mitchelton, running east for 20 kilometres before finishing in Toombul. It is a mixture of shared pathways, with a little on-road cycling around Nundah.
If you're a lover of nature, the Kedron Brook Bikeway is a must. It's bursting with luscious grassy banks, whispering trees, warbling birds, and of course, the soft gurgle of the brook. You'll see plenty of picnickers, dogs jostling about in parks, and cyclists who are already aware of the delights of the bikeway. 
Brisbane River Loop

Image from Bike Citizens
The Brisbane River Loop is a 35 kilometre circuit that runs from South Bank all the way to Indooroopilly and back again. It passes through suburbs such as Milton, St.Lucia, Yeerongpilly, Fairfield, and Highgate Hill, offering a combination of flat and steep gradients, and sticking to the river for considerable periods. 
This is possibly the most popular ride in the city, and for good reason. You'll see a huge variety of trees and colourful plantlife, parkland, old and new buildings, and a ton more, while being able to stop for a quick coffee or bite to eat, whenever you feel like it.
Mount Coot-tha Loop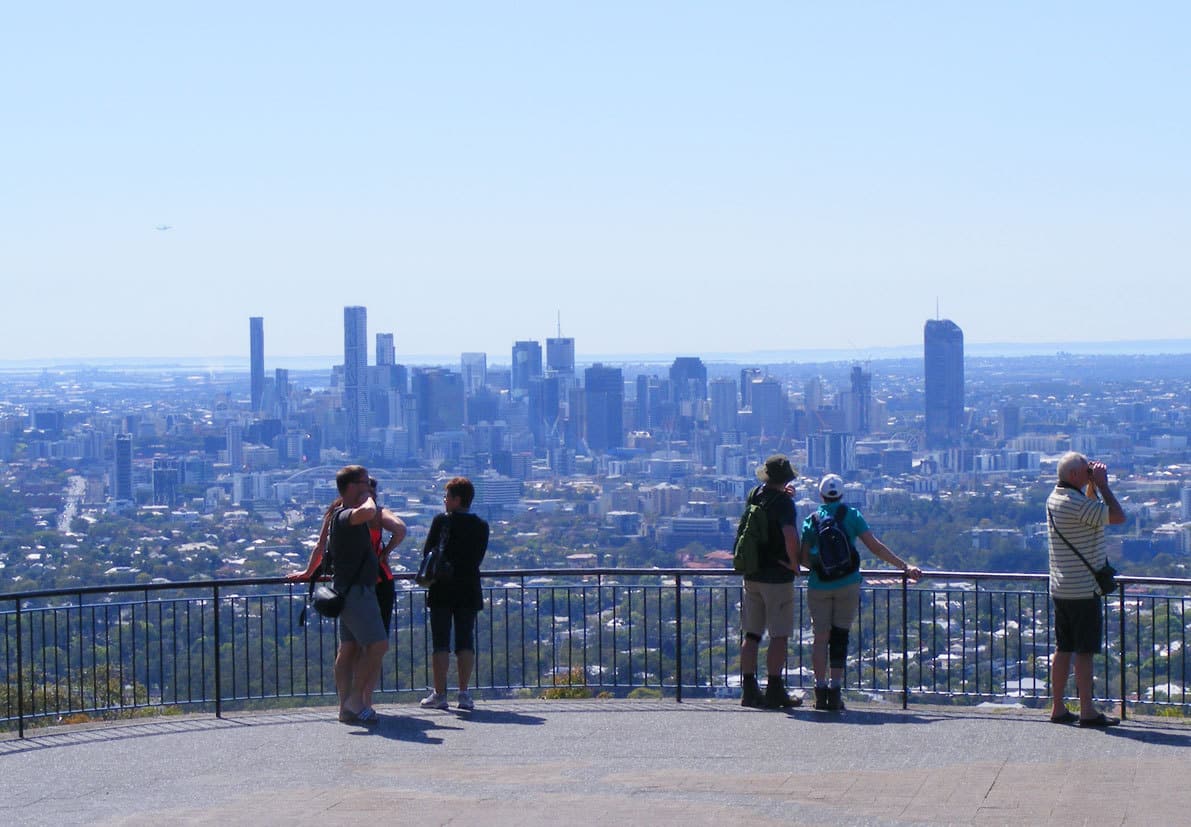 Image from Weekend Notes
Mount Coot-tha is the tallest mountain close to the city, rising 287 meters into the air, and offering magnificent views of Brisbane's CBD. The "Coot-tha Loop" starts at Sir Samuel Griffith Drive at the base of the mountain, making its way up to the summit, before plunging back down again. You'll need to be relatively fit to take this on, but if you can make it to the top, you'll be filled with a wonderful sense of achievement, and can relax with an excellent coffee from The Summit Cafe.
Brisbane Valley Rail Trail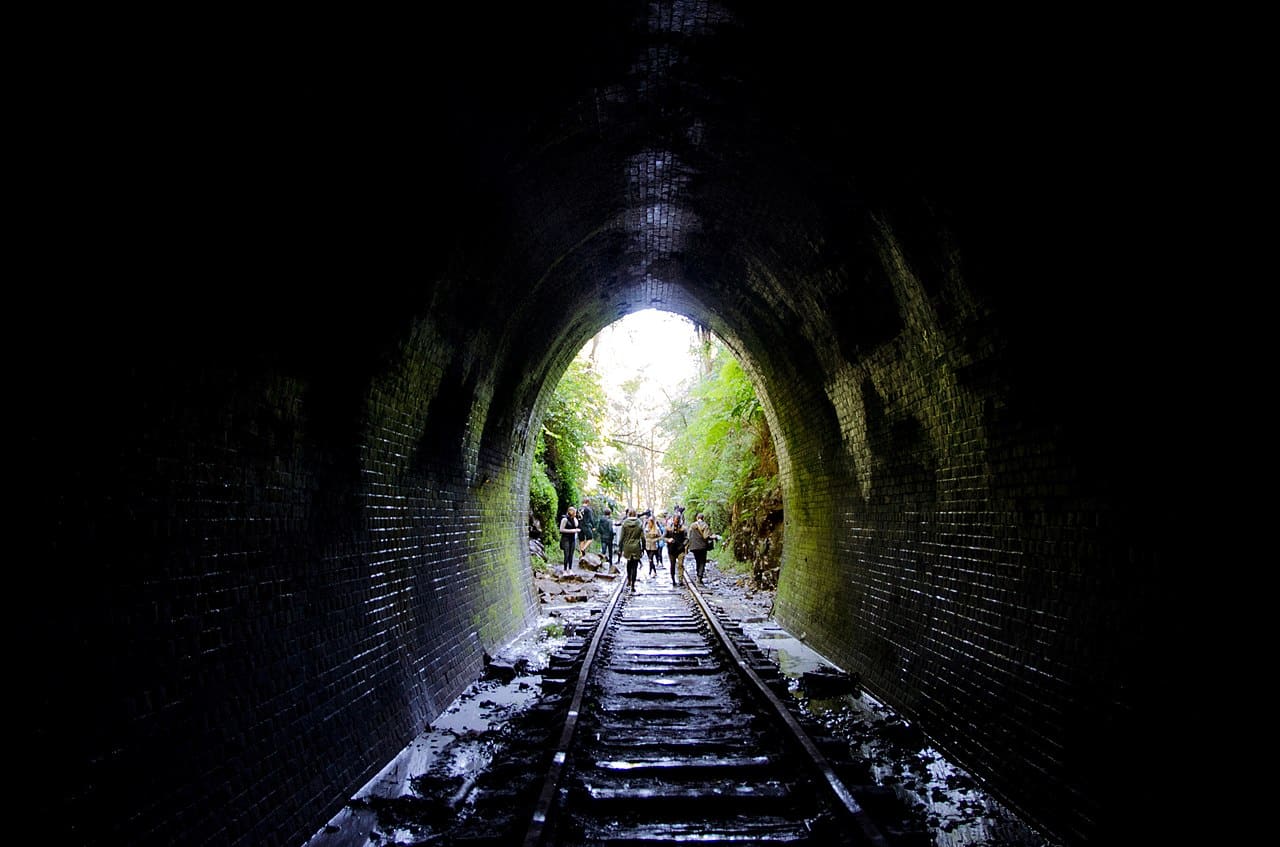 Image from Wikiwand
The Brisbane Valley Rail line was a railway that connected Ipswich to the upper Brisbane River valley. It was started near Ipswich in 1884, and finished at Yarraman in 1913. Rather than taking a straight course, the railway builders respected the surrounding hills and gullies, which created a meandering, serpentine course that makes it such a delightful bike trail today.
The Brisbane Valley Rail trail runs for a whopping 161 kilometers, and being so long, is split into individual rides such as Fernvale to Lowood, Toogoolawah to Moore, and Linville to Blackbutt. A particularly popular stretch is Toogoolawah to Moore, which features the Yimbun Railway Tunnel – a heritage listed concrete tunnel that was constructed for Queensland's narrow-gauge railway lines, and that you probably wouldn't want to go into after dark.
Want to discover more awesome bike tracks? Check our comprehensive guide on the Best Bike Tracks In Brisbane.