Contact us
Use our online form to contact us today and see how we can help you
Performance Bikes
At Hoffy Cycles we are experts in performance bicycles and specialise in the supply, repair and service of all bike types and styles.
If you are looking into buying your first performance bike or are interested in seeing if an upgrade can get you better cycling results, our team at our Brisbane bike shop can provide you with the right advice to ensure that you make the best possible choice.
Our quality promise
At Hoffy Cycles we stock a range of performance bicycles, ranging from road bikes to BMX and mountain bikes we cover all cycling types and rider styles. We can offer our customers the best equipment available in the current market, meaning you can be sure that you have sourced the best possible bicycle shop for your performance needs.
Bike fitting and fine tuning
Once we have helped you find the right performance bike, we go through a list of fitting and fine tuning points. These point ensure that you leave our bicycle shops, not only with a bike that is the right option for your, but that is also a perfect fit and ready to perform to its optimum.
We are a modern Brisbane bike shop with old-fashioned values and service. Established in 1928 as a bike manufacture, our company has spent its life at the heart of the cycling industry, and the same is true today, we always keep up to date with everything new, from developing technologies to the latest racing stars. We are based in Sandgate near Redcliffe in Brisbane, call in with your bike today.
For quality race bred advice call us today!
Phone: 07 3269 1213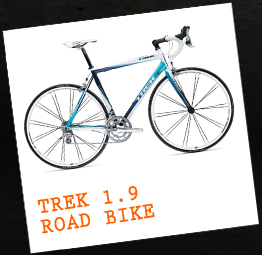 Road bikes / racing bikes
We supply and service a range of world-class racing and road bikes, specialising in Felt, Apollo, Gitane, Tern and Radius bicycles.
We know racing bikes, just ask the Hoffy Cycles racing team; we have spent the duration of our business life striving for excellence in every field of road bike racing.
Mountain bikes, standard and dual suspension
We have a comprehensive range of performance mountain bikes with many different specifications.
Our mountain bike range has something for every kind of riding, including competition racing, extreme terrain exploration and casual mountain and hill riding, depending on you and your needs we will be able to advise you as to the best mountain bike for you. We always advise our customers to come to us for advice and a test ride before making a purchase.
Hybrid bikes
If you are looking for a performance bike that has all round usability allowing for comfortable recreational riding, commuting or mountain riding then a hybrid bike is the way to go.
With these bikes all riding conditions are accessible allowing you to get the maximum enjoyment from your bike.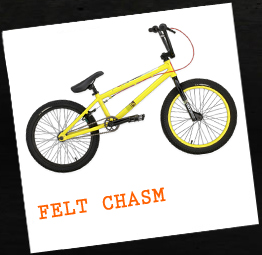 BMX bikes
BMX bikes are a common choice for both casual and sport use, being originally designed for dirt track racing.
Our selection of performance BMX bikes offer optimum performance for both dirt track racing and performing freestyle tricks. They also look great!
Contact us
Use our online form to contact us today and see how we can help you